When a facial rejuvenation procedure is properly done with the help of the fibrin sealant Artiss that we use in our practice, recovery time from a full facelift combined with an eyelid surgery can be as short as 10 to 15 days.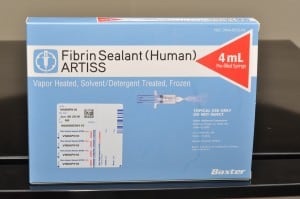 The postoperative pictures taken on this patient were taken exactly 2 weeks after her procedure. This was a patient from out of state who needed to go back home as soon as possible. With the help of some makeup and a small change in hairstyle, this patient was not only very happy with her surgery, but able to go back home just 2 weeks after her surgery. The fibrin sealant, Artiss, that we use, significantly reduces the chances of complications like collection of fluid after the facelift, and we use it in every case to make our surgeries as successful as possible.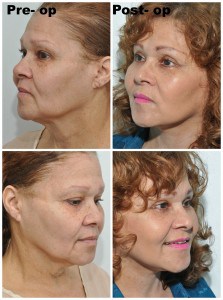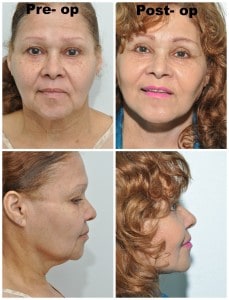 The pictures shown below are more examples of patients using fibrin sealant Artiss.
Patient below is 2 weeks post op
Patient below is 7 days post op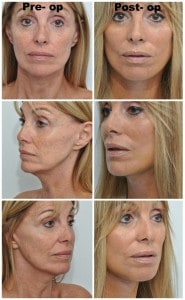 The patient pictured below is the same patient as above at her 3 weeks post op.